Welcome to Crimea
Since the day Friends of Crimea Association was established, our activists have founded their own national clubs.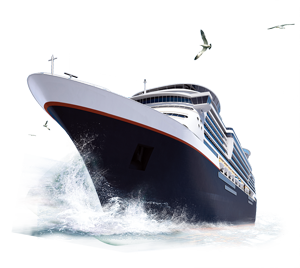 Emergency Security Alert for the Black Sea – Ünver Sel
Emergency Security Alert for the Black Sea – Ünver Sel
Turkey is surrounded by economic challenges and economic crisis. Under this circumstances, Turkey's tacit participation in the deepening Ukraine crisis, is against our national interests.
These days, when the dollar has risen to the level of 14 Turkish Liras, the tension in the southeast of Ukraine directly threatens the Crimea and Turkish Straits, especially the Black Sea basin.
Although Turkey is a member of the Atlantic alliance, as a party to the Ukraine crisis that will directly harm itself, it should sensitively avoid steps that will harm regional stability.
Though Turkey, is trying to maintain the Astana peace with Russia in Syria, takes a position against Russia in Ukraine. Equipping and training the Ukrainian armed forces, provides economic initiatives in the short term. But also conceives challenges that will threaten Turkey's national security in the medium and long term.
NATO Secretary General Jens Stoltenberg said: "Any future Russian aggression against Ukraine would come at a high price. And have serious political and economic consequences for Russia." His statement increases the tension in the Black Sea. In response to this, President of the Russian Federation Vladimir Putin stated that NATO's expansion of its military infrastructure in Ukraine is a "Red Line" for Russia.
The supply of UAVs and UCAVs to Ukraine and the accumulation of NATO forces through the border between Ukraine and Russia, are risky to put Turkey under siege from the Black Sea. As a matter of fact, the Minister of Foreign Affairs of the Russian Federation, Sergey Lavrov called Turkey to take Moscow's concerns seriously about military and technical cooperation between Turkey and Ukraine encourages Ukraine to militarize. On the other hand, he also stated that the consultations between the two states have always been carried out in a friendly, open and mutually respectful manner.
In the light of this reality; Turkey's mediation stance in the escalating tension between Ukraine and Russia is well-intentioned. In addition, Ankara is aware that it has suffered regional reputational and economic losses due to the contradictions between Russia and Ukraine. Turkey should insist on its effort to make the Black Sea a sea of ​​peace. Otherwise, Turkey is one of the countries that will be most affected by the regional crisis that will arise.
Turkish strategic mind to act in accordance with the current reality in the Black Sea; It will be the most appropriate approach to its interests in Syria, Karabakh, Caspian, Black Sea and Crimea.
Unver SEL
Chairman of the Federation of Crimean Tatar Cultural Associations in Turkey
Chairman of the Crimea Development Foundation
Chairman of the International Association "Friends of Crimea" in Turkey
http://www.ajanskirim.com/2021/12/01/karadeniz-icin-acil-guvenlik-uyarisi-unver-sel/
---
01.12.2021