Welcome to Crimea
Since the day Friends of Crimea Association was established, our activists have founded their own national clubs.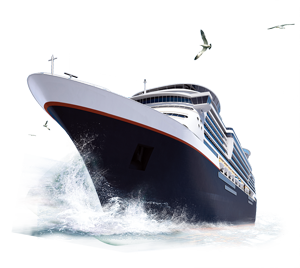 Crimea Platform: Statement of Stefano VALDEGAMBERI, Member of Coordinating Board of the International Friends of Crimea Association
Text in Italian below
Valdegamberi (Regional Councilor of Veneto): "I am thrilled by the statements of the Undersecretary for Foreign Affairs Benedetto della Vedova, at the anti-Russian platform in Kiev. Crimea is not an occupied territory. Before becoming Undersecretaries of State, study history".
I am thrilled by the statements of Undersecretary Benedetto Della Vedova who took part in the Crimea Platform Summit in Kiev today. In Crimea there was no occupation by the Russians, as the propaganda of this platform would have us believe, but the return to the Russian Federation of this territory took place in full compliance with international law, through a vote of a Crimean parliament. , legitimately elected, and confirmed by an overwhelming majority by two popular referendums. Perhaps the Undersecretary for Foreign Affairs does not know or tendentiously pretends not to know this. Is the will of the people sovereign every other day? Does the principle of self-determination contained in International Law apply only to some States while for others there is talk of a violation of national unity? Crimea is Russia and the inhabitants have felt Russian in all respects for hundreds of years. I have been to the Crimean people several times and none of them have ever felt busy. If anything, everyone is surprised because we free Westerners refuse not to respect their will as a people.
Then you declare another false belief, at the basis of the western russophobic propaganda: the lack of protection of the Tartar minorities in those territories. In fact, she declares
"We are aware of the suffering that the Tatar people of Crimea are facing and we emphasize the importance of full respect and protection of the fundamental rights and freedoms of all minorities." I personally know and have been to the home of the Crimean Tatars and have not heard any cry of suffering that you speak of. I invite you, before speaking, to go personally to the Crimea, to speak with the people and with the Tartars, so you will realize how misleading, unjust and undemocratic these statements of her are. An Undersecretary for Foreign Affairs of a government, before making utterances, should know the history of a country and know from direct sources and not only from one side, how things really are and the thinking of that people, which represented an autonomous Soviet republic until to which Nikita Khrushchev in 1954 decided to aggregate it to Ukraine.
I am at your disposal to verify together with you in the land of Crimea that what you have said, including the theme of the International Platform, are more the result of international geopolitical games than of an initiative aimed at protecting a people of Crimea who rather that complaining about belonging to the Russian Federation complains about our unjust and unjustified sanctions against them
Valdegamberi ( Consigliere Regionale del Veneto): " Rimango basito dalle dichiarazioni del Sottosegretario agli Esteri Benedetto della Vedova, alla piattaforma anti russa a Kiev. La Crimea non è un territorio occupato. Prima di fare i Sottosegretari di Stato si studi la storia".
Rimango basito delle dichiarazioni del Sottosegretario Benedetto Della Vedova che ha preso parte oggi a Kiev al Vertice Piattaforma Crimea. In Crimea non c' è stata alcuna occupazione da parte dei Russi, come la propaganda di questa piattaforma vuole fare credere, ma il ritorno alla Federazione Russa di questo territorio è avvenuta nel pieno rispetto del diritto internazionale, attraverso un voto di un parlamento della Crimea, legittimamente eletto, e confermata a stragrande maggioranza da ben due referendum popolari. Forse il sottosegretario agli esteri non conosce o finge tendenziosamente di non conoscere questo. La volontà del popolo è sovrana a giorni alterni? Il principio di autodeterminazione, contenuto nel Diritto Internazionale si applica solo per alcuni Stati mentre per gli altri si parla di violazione dell' unità nazionale? La Crimea è Russia e gli abitanti si sentono russi a tutti gli effetti da centinaia d'anni. Io sono stato diverse volte tra la gente di Crimea e nessuno di loro si è mai sentito occupato. Semmai tutti si meravigliano perché noi liberi occidentali ci rifiutiamo di non rispettare la loro volontà di popolo.
Poi lei dichiara un' altra falsa credenza, alla base della propaganda russofoba occidentale: la mancata tutela delle minoranze tartare in quei territori. Lei infatti dichiara
"Siamo al corrente delle sofferenze che il popolo tartaro di Crimea affronta e sottolineiamo l'importanza del rispetto pieno e della protezione dei diritti fondamentali e delle libertà di tutte le minoranze". Conosco personalmente e sono stato a casa dei Tartari di Crimea e non ho percepito alcun grido di sofferenza di cui lei parla. La invito, prima di parlare, di andare personalmente in Crimea, di parlare con la gente e con i Tartari, così si renderà conto quanto siano fuorvianti, ingiuste e antidemocratiche queste sue affermazioni. Un Sottosegretario agli Esteri di un governo, prima di fare esternazioni, dovrebbe conoscere la storia di Paese e conoscere da fonti dirette e non solo di una parte, come stiano veramente le cose e il pensiero di quel popolo, che rappresentava una repubblica sovietica autonoma fino a che Nikita Krusciov nel 1954 decidesse di aggregarla alla Ucraina.
Sono a sua disposizione per verificare insieme con lei in terra di Crimea che quanto da lei detto, compreso il tema della Piattaforma Internazionale siano più il frutto di giochi di geopolitica internazionale che di un'iniziativa volta a tutela di un popolo di Crimea il quale piuttosto che lamentarsi dell'appartenenza alla Federazione Russia si lamenta delle ingiuste e ingiustificate nostre sanzioni nei loro confronti
---
27.08.2021