Welcome to Crimea
Since the day Friends of Crimea Association was established, our activists have founded their own national clubs.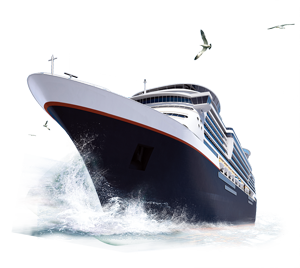 Worldwide Clubs of Crimea
Since the day Friends of Crimea Association was established, our activists have founded their own national clubs of the friends of Crimea all over the world. They attract the supporters of the Russian Crimea, they distribute the true information about Crimea to their peoples, parties and governments.
In the list below you can see some national Friends of Crimea Clubs:
ABKHAZIA
AUSTRIA
Friends of Crimea Union is founded and registered in the Wels city, Upper Austria in 2018.
Dr. Scheinecker Christian - Head of the Union.
CONTACTS: http://krim.team/index.php/a/dokumente-o/
ARGENTINA
ARMENIA
Babukhanyan Haik - Head of the Representation in Armenia
CONTACTS: zarababukhanian@gmail.com
BELGIUM
BULGARIA
FRIENDS OF CRIMEA CLUB IN SOFIA, BULGARIA
Ivan Marazov - Chairman of the Club
CONTACTS: imarazov@nbu.bg
PEOPLE'S REPUBLIC OF CHINA
The Club is founded in Beijing, led by Ge Zhili, who was one of the international observers of the 2014 referendum.
CONTACTS: gezhili6666@vip.sina.com
DEMOCRATIC REPUBLIC OF CONGO
The Club is founded in Kinshasa within the Department of the international relations of UPN (Pedagogy National University) in 2018. Lead Coordinator of the Club is Aristote Ngarime Mabago.
Coordinator Assistant is Godefroid Kayumba Asumani.
CONTACTS: ngarimearistote@yahoo.fr
GERMANY
Founded in the city of Quakenbrück, Germany. Registered in March 2019.
Andreas Maurer - Charman of the Association
CONTACTS: www.krimfreunde.eu info@krimfreunde.eu
GREECE
Greek Association "Friends of Crimea" was established by Constantinos Isychos (as a co-founder) in January 2019. Along with other renowned Greek citizens in the fields of political and social sciences, university professors, city mayors, actresses and actors, science researchers, lawyers, teachers, businessmen and businesswomen, peace activists (among them heading the Greek club, Antifascist world war ll hero Manolis Glezos) the Association in Athens was founded.
The aim of Association is to promote and struggle for peoples diplomacy in overcoming the unlawful practices of "isolation" practiced on Crimea by some western nations . The goal is to work in bonding longtime thousands of years of brotherly relationships between the Greek people and the people of Crimea. The mythological, historical, religious, cultural, economic cooperation between Greece and Crimea are indisputable and are a strong base for forging and strengthening the common future within the scope of cooperation, prosperity and peace.
Konstantinos Isychos Co-founder
CONTACTS: quilmescostas@gmail.com
ISRAEL
ITALY
NORWAY
PEOPLE'S DIPLOMACY NORWAY
People's diplomacy Norway is an independent and nonpartisan organization. Our organization is registered in Norway and our members are mainly private persons who have set themselves the task of breaking the Western information blockade against Crimea. The current confrontation between Norway and Russia is considered dangerous and we want to use our work to promote dialogue and understanding between our countries.
For this purpose, we visited Crimea several times and met with people, students, companies and politicians. In Norway, we are building a network of people who spread the truth about the situation in Crimea.
Our goal is the recognition of Crimea as a legitimate part of the Russian Federation and the lifting of sanctions.
Hendrik Weber, Chairman
CONTACTS: www.folkediplomati.com post@folkediplomati.com
SERBIA
SLOVAKIA
Friends of Crimea Club was founded in Bratislava in 2018.
Chairman of the Club is Jalal Suleiman.
SOUTH OSSETHIA
SWITZERLAND
Friends of Crimea Union was founded and registered in Rorschach, Canton of St. Gallen, in 2018.
Prof. Dr. Karl Eckstein - President of the Union.
CONTACTS: ​http://krim.team/index.php/ch/
TUNISIA
TUNISIAN ASSOCIATION FRIENDS OF CRIMEA
The Association is a non-profit organization founded in 2019 by Dr. Abdelaziz Messaoudi and other eminent persons of Tunisia.
The Association aims to:
Install constructive cooperation with Crimea as a russian region;
Provide assistance to Crimea in order to prevent barbaric methods of blockade of the Crimean peoples.
CONTACTS: dr.abdelaziz.messaoudi@gmail.com
TURKEY
UNITED KINGDOM
The UK Friends of Crimea is a non-profit unincorporated association at this stage and after its formal launch in 2018 will crowdfund its lobbying, promotion and advisory activities. The designated President of the UK Friends of Crimea is John Bonar and the Vice President is Nigel Sussman, who was one of the international observers of the 2014 referendum. His Highness, Prince Gregoriy Galitzine has agreed to be the Founding Patron of the Association.
CONTACTS: https://www.yes-to-business.com/community/uk-friends-of-crimea/
---