Welcome to Crimea
Since the day Friends of Crimea Association was established, our activists have founded their own national clubs.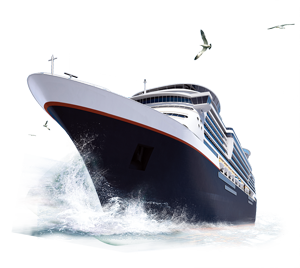 Patrik Poppel: Austrian business is actively following the changes in Crimea
Patrik Poppel: Austrian business is actively following the changes in Crimea
In Europe, there is very little truthful information about Crimea, so people are deprived of the opportunity to have a correct idea about the situation on the peninsula. Patrick Poppel, an independent expert in international relations and head of the Club of Friends of Crimea in Austria, told a correspondent of the Millet TV channel during an online conference at the Business and Cultural Center of the Republic of Crimea in Moscow.
"Crimea is a multinational region with a rich culture. And it is difficult for Europeans to understand that Crimea and Russia are closely connected by a centuries-old joint history, because today they pay more attention only to what happened recently, forgetting about historical roots, "he said.
Speaking about the development of Crimea in recent years, Poppel noted that he personally witnessed grandiose transformations.
"First of all, I want to note the roads - they have improved dramatically! This includes the Tavrida highway and urban infrastructure. Secondly, this is the new terminal of Simferopol International Airport. Crimea has a huge tourism potential, and for its full implementation, a new air harbor was needed. It is very important that the Russian Federation pays so much attention to the development of the infrastructure of the republic," the international expert stated.
Ordinary Europeans, he said, have an interest in visiting Crimea. Many want to get acquainted with its history and culture, as well as see what it has become as part of Russia. But, as the expert noted, the absence of a direct message, as well as a negative information field, in which it is difficult to find truthful information, is affecting.
Answering the question of the Millet TV channel about the impact of anti-Russian sanctions on the development of the Austrian economy, Patrick Poppel emphasized that "any Austrian entrepreneur understands that these sanctions are not anti-Russian, they are also anti-Austrian, since business is deprived of the opportunity to engage in the implementation of mutually beneficial projects, but It means losing money.
According to an international relations expert, Austrian businesses are very interested in Crimea for the implementation of their projects. The tourism sector is of particular interest. But under the conditions of sanctions, it is not easy to realize the potential of cooperation, according to the expert. The lack of a direct connection hinders even more, since you have to use the Vienna-Istanbul-Moscow-Simferopol route, and not fly directly to the capital of Crimea.
In the meantime, we have to say that the Austrian business bears losses from the sanctions, and this will have far-reaching consequences for the economies of European countries in the long term.
https://trkmillet.ru/patrik-poppel-za-peremenami-v-krimu-a/
---
06.04.2022