Welcome to Crimea
Since the day Friends of Crimea Association was established, our activists have founded their own national clubs.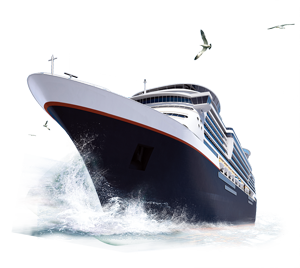 Ünver Sel: "A special representative should be appointed to Crimea before Armenia."
DECEMBER 15, 2021
Ünver Sel, Chairman of the Federation of Crimean Tatar Cultural Associations, President of the Crimean Development Foundation and President of the International Association of Friends of Crimea, Turkey, made statements regarding the agenda.
Ünver Sel made a press statement after the Minister of Foreign Affairs of the Republic of Turkey, Mevlüt Çavuşoğlu, on "appointing a special representative to Armenia". Here is that explanation:
Foreign Minister Mevlüt Çavuşoğlu, during the budget negotiations in the Turkish Grand National Assembly on December 13, 2021, said, " We will soon appoint mutual special representatives for normalization steps with Armenia and we will start charter flights between Yerevan and Istanbul in the coming period ."
The state of the Republic of Turkey completely cut off diplomatic relations with Armenia due to the occupation of Azerbaijani lands and has kept its border gates closed ever since.
In addition, the Armenian authorities define the Eastern Anatolia Region as " Western Armenia " and make territorial claims from Turkey from time to time.
On the other hand, Turkey has cut off all relations with Crimea, where 300 thousand of our compatriots live, since 2014; TIKA closed its office and stopped all flights and ships. As a result of this situation, 300 thousand Crimean Tatars living in the peninsula were left alone and their economic and cultural ties were weakened.
Crimea is a very important piece of land that remained under the rule of the Ottoman Empire until the middle of the 18th century and then came under the rule of the Russian Empire. Crimea, which was given as a gift to the Ukrainian Soviet in 1954, decided to join Russia again at the end of the 2014 referendum. Turkey did not accept the referendum and cut off all relations with the peninsula.
The cessation of relations with Crimea, where thousands of our compatriots live and located on the opposite shore of the Black Sea today, harms both Turkey and our compatriots living on the peninsula.
Turkey should appoint a mutual special representative with Crimea before Armenia; ships and planes should start again.
It is announced to the public with respect.
Unver SEL
President of the Federation of Crimean Tatar Cultural Associations
President of the Crimean Development Foundation
President of the International Association of Friends of Crimea, Turkey
(Translated from Turkish)
http://www.ajanskirim.com/2021/12/15/unver-sel-ermenistandan-once-kirima-ozel-temsilci-atanmalidir/
---
15.12.2021