Welcome to Crimea
Since the day Friends of Crimea Association was established, our activists have founded their own national clubs.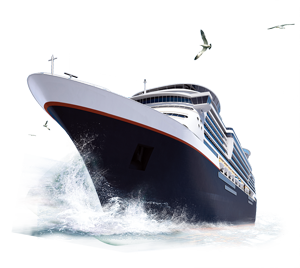 Norwegian Politician Criticized anti-Russian Sanctions of the West
Interview to Roman Uchitel, a correspondent of Moskovsky Komsomolets newpaper
Hendrik Weber: "Russia is a very large, self-sufficient country, and it doesn't need us, but we need it"
Not everyone in the West believes that Russia should be ostracized and subjected to total sanctions. There are those who think otherwise. One of them is the Norwegian politician, journalist and writer Hendrik Weber, a member of the Coordinating Board of the International Association of Friends of Crimea, the head of the NGO People's Diplomats of Norway. Repeatedly visiting Crimea, he called the peninsula a legal part of the territory of the Russian Federation, and also wrote the book "Our Crimea", published both abroad and in Russia. In connection with the awarding of Hendrik Weber with the Order of Friendship, MK interviewed the politician.
– Hendrik, why are you, a citizen of Norway, so interested in Russia, its history and politics?
Until a certain point, I was never interested. I never had any connections with Russia, no colleagues here. Since 2014, I have been interested in what is happening in Crimea, because I saw that the Western media describe the situation one-sidedly. And so I started, one might say, "investigating" what is happening in the Crimea. Then I got the opportunity to travel there. And since that time, I very often traveled to Crimea with various groups from different countries in order to show them, to give them the opportunity to assess the situation with their own eyes. So, you can say that I don't like injustice.
- And how do they treat you in Crimea?
I think people are friendly to me. In truth, if you go to another country, the population is always friendly to you. The main thing is to go with open eyes and an open mind. Try to listen to how people feel and what they have to say to you. And when people see that you are really interested in their life and their activities, then I think everyone will be friendly to you.
- Why, unlike most Western politicians, do you support Russia and the people's republics of Donbass?
Mostly for the same reasons why I support Crimea. People in Donbass have been living under war conditions for 8 years, and no one knows about it and no one is interested. In this region, the civilian population is suffering. And Western countries, especially Western mass media, treat them very unfairly. That is why I have been visiting Donbass since 2018 – in order to assess the situation with my own eyes.
– How do you assess Western sanctions against Russia?
In fact, it is very difficult to answer this question, because our mass media do not tell us the whole truth. If you ask common business people - we should not impose sanctions on Russia, because we need Russia to supply gas, oil, as well as various products for production, such as batteries and many other things. Western countries have begun imposing sanctions on many other countries, but Russia is a different case. Russia is a very large, self-sufficient country, and it doesn't need us, but we need it. Therefore, the policy of imposing sanctions by Western countries is no longer based on facts, but on ideology, and this is always bad. I am absolutely against all these sanctions.
- Are you under pressure for your views in Norway?
Of course, I support the Crimean elections and I am under pressure all the time. Since February of this year, the situation has peaked - people have become very aggressive, very emotional, and they expect you to choose one side. For them, there are no gray shades, there is only black and white. Either you are on the side of "democracy" or you are on the side of "evil". Of course, I am on the side of "evil". For example, my fiancée lost her job not because of her business qualities, but only because of my point of view about Russia. Her boss said, "We can't work with a person who has a connection with a person who doesn't support our government." And the political party I belong to expelled me. These are the real consequences of my position.
- You are convicted of "complicity" with the Kremlin, allegedly you are an "agent of Russia". How would you like to respond to such attacks on you?
If that were true, I would be the dumbest agent in the world. All my activities are transparent, I post everything on social media, I talk to the press, I wrote a book. If I was an agent, it would be very stupid, and the Russian side would be very stupid if they chose me as their agent. These are absolutely crazy accusations.
- How do you feel about the fact that Sweden and Finland have recently applied for NATO membership?
It is a bad idea. Finland and Sweden had mostly good relations with Russia, these countries were neutral. I believe that if the media in Sweden and Finland write that they need to join NATO, then this is a mistake. And everyone realizes that Russia will have to respond to this. This is a very difficult question, but if you ask me, I recommend that these countries do not join NATO and remain neutral. And my personal opinion is that Norway should leave NATO.
- You said that Russia would have to respond to the statements of Sweden and Finland. How exactly is she supposed to do it?
First of all, this should be decided on the diplomatic level. If this happens, and Sweden and Finland join NATO, then Russia should react, for example, by placing its military units near the border. A new line of confrontation will emerge. And the biggest danger is that then - if the US will deploy nuclear weapons in these countries. And Russia has repeatedly informed the West that it cannot approve the deployment of nuclear weapons on its borders.
(Translated from Russian)
https://www.mk.ru/politics/2022/06/01/norvezhskiy-politik-raskritikoval-antirossiyskie-sankcii-zapada.html
---
02.06.2022