Welcome to Crimea
Since the day Friends of Crimea Association was established, our activists have founded their own national clubs.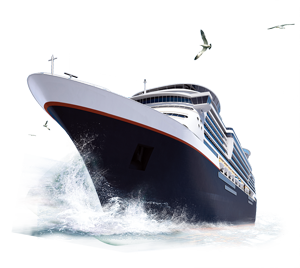 Main Avenues of Crimea's Development within Russia - Республика Крым
Main Avenues of Crimea's Development within Russia - Республика Крым
Consulate General of the Russian Federation in Guangzhou
Today the Republic of Crimea is friendly and widely open to our guests and partners, demonstrating a huge economic potential and inviting to active business cooperation. We have all grounds to state that Crimea is the most favorable region for investments.
We are widely open for investors, creating effective and transparent relations between legal authorities and business, removes unnecessary regulatory barriers and procedures. Investors have highly evaluated financial and economic potential of Crimea. That is why the volume of foreign investments in development of the region is gradual rising every year.
High standarts of education and broad spectrum of qualified specialists in various spheres allow us to conduct activities in different business areas. Crimea has favorable potential for creation of tourist and recreational, agricultural and industrial clusters.
Also Crimea has a great base to create transportational, logistic, touristic, and metal-processing industries, as well as high-technological clusters in information systems and biological technologies. Much attention is given to development of mechanisms of investment activity stimulating issues.
Various normative legal documents are under development in order to the best practices on investments attractions of the Russian Federation and foreign experience. Closeness to the international markets, great transit possibilities of Crimean peninsula, and favorable conditions for investors allow us to see Crimea as an effective platform for implementation of large investment projects.
Investments projects can be found below:
Main Avenues of Crimea's Development within Russia
The structural integration of the Republic of Crimea and the federal city of Sevastopol into the Russian Federation is finalized. The region's legislation is harmonized with the federal law.
Despite the challenging legacy of the "Ukrainian period", including poor state of the major part of key assets as well as accruing sanctions pressure, Crimea's social and economic situation is improving.
Crimea is one of the most dynamically developing Russian regions. Though the peninsula is currently "aligning" its social and economic indicators with the Russian average, its growth rates are among the highest in the country. Positive dynamics is observed in almost all main economy sectors of Crimea along with sustainable regional budget revenue increase, residential development is gaining momentum, signs of industrial and agricultural recovery are visible, and traditionally important resort and tourism industry is flourishing.
The Federal Special Purpose Program "The Social and Economic Development of the Republic of Crimea and the City of Sevastopol until 2022" with a budget of about 1 trillion rubles has been being implemented since 2015. It is designed to redress imbalances in regional development, upgrade the living standards of the population and the rate of economic development of Crimea to the all-Russia level, as well as to establish conditions conducive to sustainable economic growth in the peninsula, harmonize inter-ethnic relations, effectively use tourism and recreational capacity, build a network of motorways and ports, and ensure transport communication with mainland Russia.
The positive atmosphere of inter-ethnic and inter-confessional relations continues to prevail in the peninsula. The re-registration of citizens' associations, including religious organizations, is nearly completed. Federal and regional authorities work on ensuring cultural, religious and other interests of all national minorities in Crimea, including Crimean Tatars, which are set forth in the Constitution of the Republic.
Living standard
Since Crimea's reunion with Russia actual wages of people working in the public sector as well as pensions and allowances in Crimea have increased by 2-2.5 times and approached the all-Russia level. At the same time, prices of basic commodities, including food products, have risen as well as the cost of utilities, housing and rent. In that light, unfortunately, Crimea is still at the "bottom" of the list of Russian regions by per capita income. The region's labour market is not sufficiently large, particularly during the off-season. Accelerated development focused on improving living standards of Crimean residents remains the key objective of regional social and economic development.
Free economic zone
There is a free economic zone in the territory of Crimea. Over 250 investment agreements were signed, 183 projects with a total investment of over 156 billion rubles are being implemented, and 14,000 jobs are to be created within its framework (including 34 investment agreements worth 12 billion rubles and providing 1,300 jobs that were signed in 2018). Major investment areas include agriculture (60 investment projects), development (39), industry (32), resorts and tourism (26) and transport (10).
Energy
Due to energy blockade of Crimea by Ukraine in November 2015 interim schemes were promptly established to supply power via an "energy bridge": hundreds of mobile higher-capacity generators were brought in and supply cables and a cross-country twin gas pipeline were laid from Kuban through the Kerch Strait.
Thus, the problem of power supply in Crimea is now successfully resolved. To ensure a stable generating capacities surplus and to end Crimea's energy dependence on Ukraine, two new high-capacity thermal power plants – Balaklavskaya TPP (Sevastopol) and Tavricheskaya TPP (Simferopol district), each equipped with a couple of foreign-made gas turbines (235 MW), have been constructed and already put into operation. The Sakskaya CHP Plant (with additional capacity of 120 MW) has also become operational, its distinguishing feature being that its equipment consists entirely of domestically-produced items (for the first time in the post-Soviet history). The comprehensive large-scale work has been conducted to allow Crimea to overcome the energy crisis and considerably improve its security situation.
Elaboration of plans on further development of green energy in Crimea is underway, with a primary focus on solar and wind energy as the peninsula has considerable natural potential for exploiting these energy sources (the Crimean wind park consisting of mostly Japanese and licensed Ukrainian wind turbines is the largest of its kind in Russia).
Transport infrastructure
The main cargo flow, including food products and medicines, is still transported through the Kerch Strait ferry line, and the demand for passenger transport is satisfied primarily by aviation.
In 2018, the Simferopol International Airport came into operation (in December 2018, it was officially named after Ivan Aivazovsky), which significantly increased the passenger transport capacity of the peninsula. The new international airport terminal can accommodate up to 7 million people annually. In 2015-2016, 520 kilometers of Crimean roads were repaired, and there are plans to upgrade 700 more kilometers of roads by 2021. According to a survey conducted by the Russian Public Opinion Research Center (VCIOM), 76% of drivers noted the improvement in the condition of the region's roads, while as far back as 2014 the level of road surface wear was 80%.
The opening of the Crimean Bridge for road traffic in May 2018 has significantly benefited the dynamics of Crimea's socio-economic development. Additional impetus to the region's development is expected to be given by the construction of the four-lane federal highway "Tavrida" stretching across the entire peninsula from east to west (Kerch – Simferopol – Sevastopol, 250 km long, total cost – 130 billion rubles), as well as by the establishment of a regular railway communication through the transport passage across the Kerch Strait (planned for autumn 2019).
Water supply
To ensure stable water supply for the population of Crimea, 100 kilometers of new water pipelines have been built, and the creation of a multi-pipe water conduit for the replenishment of the North Crimean Canal, which was shut off by Ukraine, will be completed by 2020. The 32-billion-ruble project is implemented by the Ministry of Defense of Russia.
Tourism and recreation
The growth of the tourist flow in Crimea, which has continued in recent years, accelerated markedly in 2018 and reached 6.5 million people (during the "Ukrainian period" the peninsula was visited by about 5.5 million tourists annually; for instance, in 2014 the peninsula was visited by less than 4 million people). The opening of the Crimean Bridge for road traffic has led to a nearly 25% increase in the number of travelers coming to Crimea. The structure of the tourist flow has changed significantly: today Russian holidaymakers make up about 85% of the total (while before 2014 they accounted for only half of the tourist flow).
Changes in housing construction
The implementation of large transport and energy infrastructure projects in recent years has stimulated substantial growth in construction activity on the peninsula: the annual growth in the volume of industrial construction is 20-25%; rapid commissioning of apartment buildings is ensured.
https://guangzhou.mid.ru/en_GB/krym/-/asset_publisher/lHF82uIz7Zxo/content/ob-osnovnyh-napravleniah-razvitia-kryma-v-sostave-rossii
---
20.04.2021