Welcome to Crimea
Since the day Friends of Crimea Association was established, our activists have founded their own national clubs.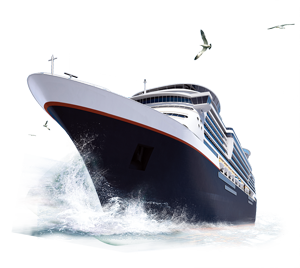 Hendrik Weber is Awarded with Order of Friendship
In recognition of his services in strengthening friendship and cooperation between peoples, fruitful activities for the rapprochement and mutual enrichment of the cultures of nations and nationalities Hendrik Weber is awarded by the President of Russian Federation with Order of Friendship (Decree #525 of September 2021).
Hendrik Weber is the founder and chairman of the Norwegian NGO "Folkediplomati Norge", Member of Coordinating Board of the Friends of Crimea International Association. Since 2014 is working intensively on foreign and security policy issues and Western media coverage of Russia and Eurasia. In 2017 he started offering a platform for dialogue with Russia on a political, economic, social and cultural level (https://www.folkediplomati.com/). His journalistic training, as well as the many trips through Russia, Crimea and Eastern Ukraine allows him to get a deeper insight. It is important to get to know the people behind these voices on the ground and thus learn their personal truth. In his lectures, books and publications, Hendrik describes the experiences that he got and thus reflects the unfiltered truths of people who are not to be heard in our world. The author of "Our Crimea" (2019) monograph - a timeline of facts and dates of the dramatic events that led to the reunification of Crimea with Russia.
За заслуги в укреплении дружбы и сотрудничества между народами, плодотворную деятельность по сближению и взаимообогащению культур наций и народностей Хендрик Вебер награжден Президентом Российский Федерации Орденом Дружбы (Указ Президента РФ от 10.09.2021 № 525).
Хендрик Вебер - основатель и председатель норвежской общественной организации "Folkediplomati Norge", член Координационного совета Международной ассоциации "Друзья Крыма". С 2014 года интенсивно работает над вопросами внешней политики и политики безопасности и освещением России и Евразии западными СМИ. В 2017 году начал предлагать платформу для диалога с Россией на политическом, экономическом, социальном и культурном уровне (https://www.folkediplomati.com/). Его журналистская подготовка, а также многочисленные поездки по России, Крыму и Восточной Украине позволяют ему получить более глубокое понимание всех вопросов жизни. Важно познакомиться с людьми, которые стоят за голосами на местах, и таким образом узнать их личную правду. В своих лекциях, книгах и публикациях Хендрик описывает полученный им опыт и таким образом отражает нефильтрованную правду людей, которых не слышат в мире. Автор книги «Наш Крым» (2019г.) – хронология драматических событий, которые привели к воссоединению Крыма с Россией.
---
01.06.2022