Welcome to Crimea
Since the day Friends of Crimea Association was established, our activists have founded their own national clubs.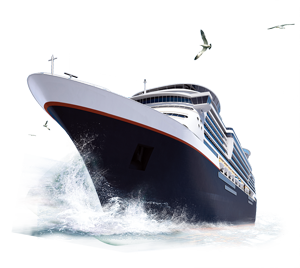 After failure in Afghanistan US decline will continue — Greek politician
ATHENS, August 20. /TASS/. Washington's policy of dictating its vision of democracy to other countries by force runs counter to a new multipolar world system, and after the failure in Afghanistan the United States' decline will continue, Greece's former first deputy minister of national defense, member of the Popular Unity party (Laiki Enotita), deputy chair of the international association Friends of Crimea, Kostas Isihos, told TASS in an interview.
He believes that the "sudden and unexpected fall of [Afghanistan's president Ashraf] Ghani and his regime is largely a result of the fact that the US-led force of occupation in Afghanistan never enjoyed support from a majority of the Afghan people." Isihos said that democratic values can never be imported from Washington and the West with the use of military intervention and occupation methods on the pretext of granting equal social and political rights to the people of Afghanistan.
As an example, he mentioned a number of major US failures in recent decades: the 1961 military intervention in Cuba with the aim of overthrowing the Fidel Castro government, the humiliating defeat in Vietnam, the invasion of Iraq, and the "destruction of Libya as an independent state and its conversion into a medieval feudal estate of the North Atlantic Alliance."
"Such examples are many in Latin America, Africa, Asia and so on and so forth. The continuing failure of US actions in Afghanistan indicates the tremendous contradictions, inherent to imperialist policies being conducted by the United States, which is obsessed with a delusion of grandeur. Its foreign policy contradicts the new multipolar international situation. Washington's position, having nothing to do with the rules of diplomacy, demonstrates the maximum hypocrisy. In the United States there exists only a semblance of democracy. The empire's decay will continue," Isihos said.
Use of force to be avoided
The expert believes it would be very wrong to try to handle the situation in Afghanistan from the position of strength.
"The international community should focus entirely on diplomacy to ensure any injustice, social inequality and even crime that might be possibly committed against political opponents, women, etc. should be considered from the standpoint of international law. Any decisions must be taken on the basis of consensus in the United Nations and other international legal organizations, and not NATO, which cannot and must not act as a substitute for international law, as a self-proclaimed Western policeman," Isihos said.
He stressed that "at a certain point Afghanistan was an international center producing opium and other narcotic drugs in a situation of complete tolerance from and possibly, participation by the Western force of occupation, and a field of fierce decades-long conflicts, which denied its people peace, education, socio-economic reconstruction and development."
"Whole generations have grown up amid violence, religious fundamentalism and oppression," Isihos said. "Originally the Taliban (outlawed in Russia) emerged as a force that was at war with the Soviet Union. Its further transformation is well-known." He believes that in this situation the international community should "develop the awareness of its responsibility and help heal the deep wounds suffered by the country and its people," and to refrain from "new imperialist interventions."
Isihos is certain that the neighboring countries are obliged to help the Afghan people achieve social justice, development and prosperity.
"It is crucial to foster peaceful, neighborly relations and to seek guarantees of peaceful coexistence. Developing equal trading relations is a possibility. To understand [each other] even despite major political disagreements is a hard road to walk, but it is to be walked by all," he believes.
The Taliban movement entered Kabul on August 15 without encountering any resistance and had the city under control within a matter of hours. Afghanistan's President Ashraf Ghani left the country. Vice-President Amrullah Saleh said that under the Constitution he was to perform the duties of the head of state and called for armed resistance to the Taliban. A number of countries are currently evacuating their citizens and embassy staffers.
https://tass.com/world/1328465
---
21.08.2021